Cleaning commercial ice machine condenser coils is an essential part of preventive maintenance. Dirty coils shorten the life of the compressor and reduce ice production. Eventually a safety will cut the machine off to prevent further damage.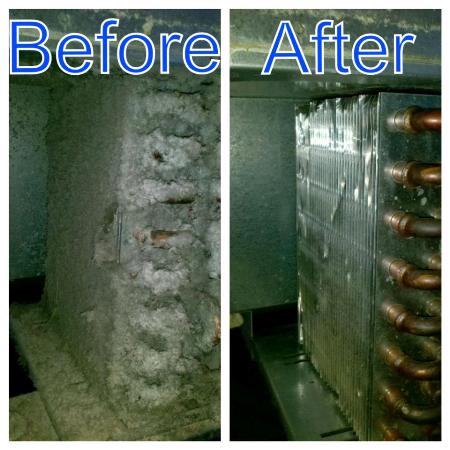 Ice Queen Technicians will blow-out the fragile coils with compressed air along with the use of specialized brushes. Remember that ice machine condenser coils are usually more fragile than other refrigeration equipment coils and should be thoroughly cleaned by our professional crew.
The picture represents many of the poorly maintained refrigeration units. The fuzzy build-up collects in condenser fins and blocks the air flow needed to expel the unwanted heat in the unit. If that heat is not expelled, your unit will experience high head pressure. The elevated pressure will create more work on your compressor and reduce the longevity of the unit.
Ice Queen knows the importance of preventive maintenance and will keep your coils free from debris.
This service is recommended every 2 months.
Ice Machine Coil clogged and creating high head pressure: